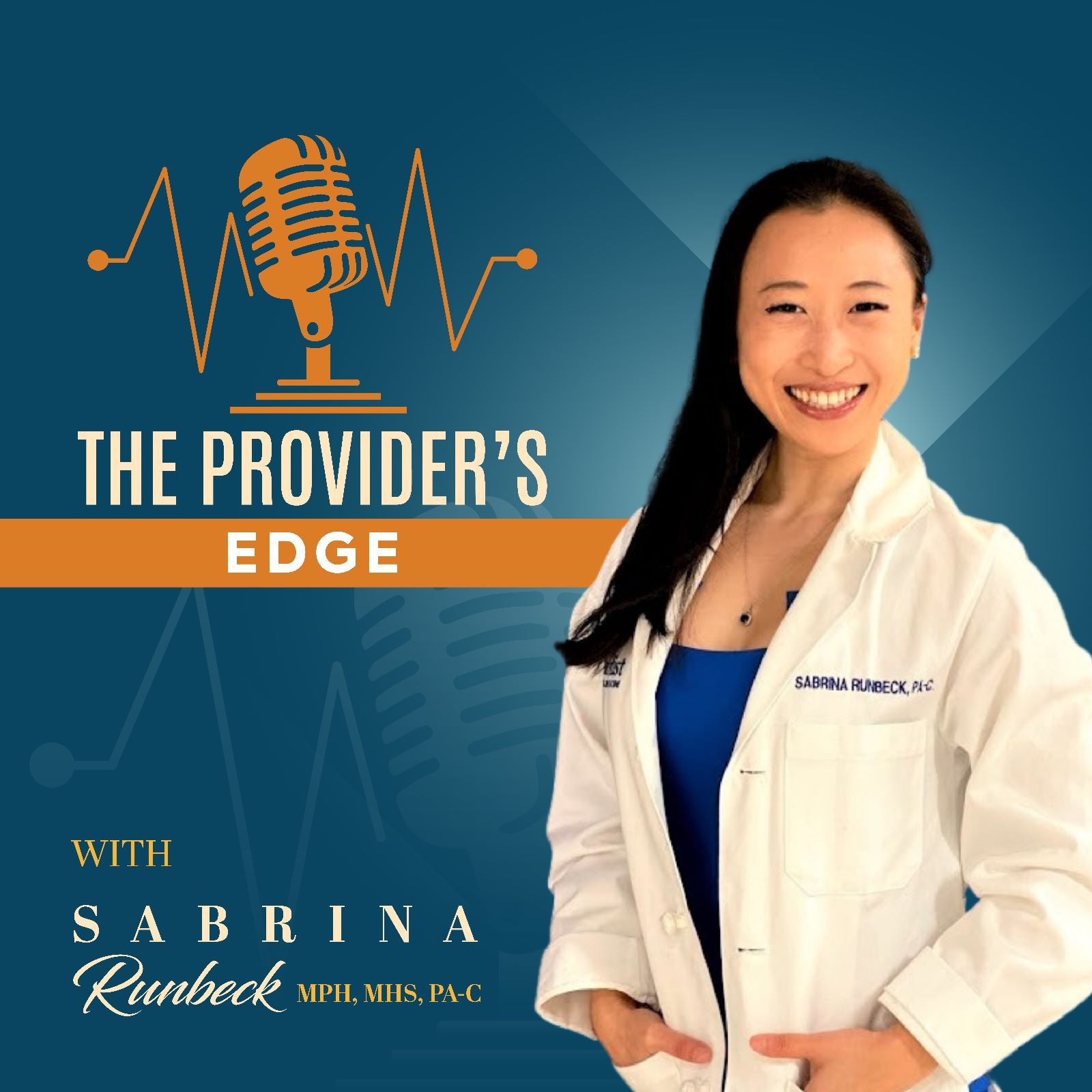 6 Effective Points of Budgeting
for Successful Private Practices
Are you wondering about what are the most effective ways to budget that will help you eliminate the stress of not knowing where your money comes and go away in your private practice?
Running a business in healthcare can be costly due to high personal school loans for the newer providers and business loans for different implementation phases for an existing clinic.
Therefore, business owners are always looking for ways to do worthwhile budgeting. Unfortunately, when they are not budgeting plan, if it is not according to their specific situation, they would fail to have a solid profit margin.
If you are one of them, don't stress out. Our Latest podcast covered 6 effective key points that will help you to be profitable with less debt through budgeting.
In this podcast, I interviewed Daniel Bobick, owner of Money Works Financial Coaching. Daniel helps self-employed business owners secure their future, flexibility, and freedom by gaining financial clarity, organization, and consistency.
In today's episode, he shares crucial points of budgeting that will help you to become a smart money spender while set up higher profit margins for your private practice.
Do you want to take a hold of your money? Find out the 6 effective key points of budgeting by listening and subscribing to our episode now!
Just tap on the below link to listen to the full podcast.
Thank you again for joining us today!
We love to hear your feedback. Send me your stories or question here: SabrinaRunbeck.com/Connect We are here to support you, so let us know how we can further uplevel your success!
Practice owners, are you interested in being a guest on the show? Apply here: Calendly.com/SabrinaRunbeck/PreInterview
Healthcare is a vast field where you need to have particular skill sets and practical experience to treat a patient. But when a friend, a relative, or any other patient asks you for help, you consider yourself responsible and you try your best to guide them accordingly.
Money is very important in our lives. It is an expression of value. We all work for a living. We need money to exchange things that we want in our lives whether it's material things, experiences or to support those that we love. However, even after the struggle of making money we still don't feel secure if we don't have a spending plan.
Budgeting is one of the best ways to keep a check on where your money comes and goes away. Money and budgeting go side by side. This spending plan under experts will put the money where your heart is and help you to take steps consistently towards the goals.
If you spend money according to your set plan, you will be able to pay your debts easily. There is student debt and other bank loans. Especially in the healthcare industry, medical education has always been expensive putting healthcare professionals in a lot of debt. Running a private practice after graduation can be even more costly with front-end investments and monthly back-end expenses. Using budgeting, they can easily and steadily pay their bills without being stressed out.
Budgeting is even more crucial for private practice owners. These healthcare entrepreneurs need to have an effective spending plan because they don't have just a family to take care of, but also, have a team and their own personal growth to support as well. Through effective budgeting, one will know where things need to be and do you have enough cash flow or not.
In this article blog, we will tell you the 6 effective key points that you have to keep in mind while budgeting for a successful business. All these key points are interlinked with each other.
 6 Effective Key points of budgeting for Successful Private Practices
For budgeting, the first and foremost thing you have to focus is on prioritization. People have different values. Observe yourself and see what are the things you value the most. It can be leadership or team growth for better efficiency, paying off debt for the new clinic expansion, or personal fun experiences. You have to know your aims and goals in life. Perceive how you live out your values on a practical basis. Just list out what is most important to you and what you want in exchange for money because your budget and cash flow will be according to that.
2.     Be Consistent and Aligned
You have to act consistently with your money according to your values. If you want to pay your loan of first, then you have to set a consistent amount every month. You should not say yes to purchasing things that are not aligned with what you truly need. For example: Don't make a large investment on a new office tool this week, and then worry about not being able to pay off your investment the next week. Think about what is your long-term vision? What do you need to create in the short-term to support the long-term vision so you don't stress out?
3.     Think About Short-Term and Long-Term Goals
You have to write down all of your long-term goals. Then create strategies to break them down into short-term goals. Set specific plans with timeliness to use money strategically to accomplish those set goals. Make sure that your short goals inching you towards the long-term goals.
4.     Take Small, Easy, and Challenging Steps
You should take small and easy steps towards your goals. Keep in mind that these steps you follow should be a bit challenging and exciting. Those factors will help to generate momentum for you when facing difficulties.
5.     Step Back, Think, and Personalize Your Own Budget Plan
The debt situation is very overwhelming for most people. Yet cash flow is crucial for businesses. Don't be fearful about debt. Trust that you will be able to generate high enough revenue to pay them off because the solutions you are bringing to your patients are so detrimental if you don't. At the same time, when budgeting for paying off your debt, but you cannot follow any random budget article or even Ph.D. expert opinion to do budgeting. Just step back and think about the purpose of your debt or your expenses and is it leads you towards your goals or not.
Everyone's situation is different. Each person needs a different budget plan according to different circumstances. You cannot simply apply one budget to all situations. Still, if 2 or 3 people budget the same way operationally but they will have completely different percent allocations toward their expenses. Personalize your budget plans according to your needs and situation.
6.     A Balance Between Income and Expenses
Make a budget plan for your money in such a way that it balances out your income and expenses. You can assign percentages to your income according to your most valued things to your least valued ones. You also have to put a restraint on certain expenses.
Through budgeting, you can step toward your goals while still living in the present. This will help you spend money wisely.
These are the six crucial points of budgeting that you should keep an eye on when creating stress-free financial security with your money. This will ensure that you run a profitable and impactful healthcare practice and create a personal financial abundance.
These points are extracted from our conversation with Daniel Bobick on our recently published podcast episode. Dan is the owner of Money Works Financial Coaching.
These points are extracted from our conversation with Daniel Bobick on our recently published podcast episode. Dan is the owner of Money Works Financial Coaching.
Subscribe 🔔 and listen 🔊to our entire conversation on The Provider's Edge podcast now❗
We are here to support you and help you elevate your success as a healthcare leader and practice owner.
Reach out to Daniel Bobick for a FREE Financial Review at dan@moneyworkscoaching.com or here on LinkedIn https://www.linkedin.com/in/danielbobick/   
Reach out to me at SabrinaRunbeck.com/Connect
Recommended Podcast Episodes
Powerful and Passionate Healthcare Professionals Podcast is always looking to feature healthcare private practice owners to highlight their work and their stories.
Together, we can encourage other practitioners to up level their practices.
If you or someone you know could be a good fit as a guest on the show,
please click on the bottom below to apply as a speaker.
Healthcare Private Practice Owners
I can help you run a peak performance team while gaining you a day per week!
After overcoming burnout working in surgery, I went back to my roots in neuroscience and public health helping healthcare practice owners and their teams to develop mental immunity so they can do less, achieve higher, and enjoy more.
My clients stop having endless to-do lists, constantly putting out fires, or are not able to move steadily forward.
If you want to gain a day per week and increase your team's productivity... then you have landed on the right page, with the right consultant who is also a recovered clinician.