Instant Energy Restore Audio
Want to stay energized and focused even if your day is filled with patients and your schedule is crazy?
I'm going to show you exactly how to do that, in just 2 minutes, without feeling the need to grab that 4th cup of coffee by midday.
And I will show you how to feel energized throughout the day, so you don't feel the need to crash on your couch as soon as you walk in your door… Ever…
What I do
A recent study showed millennial physicians reported a higher rate of burnout. With the right strategies linking wellness to efficiency, I can help young healthcare professionals to consistently love what they do so they can provide a greater impact as future leaders in the healthcare field and improve the bottom line of their organizations.
Women make up 80% of the healthcare workforce, yet only 1 in 6 are advanced into leadership positions. Young women struggle with starting a family, finding their own voice in their career, and being overwhelmed by personal and professional expectations. They can do BOTH – being strong leaders in healthcare AND have a loving supportive family. They just need to overcome 3 mental barriers to create a life filled with YESes!
I Coach.
Provide 1:1 personalized and small group hot seat coaching for ambitious professionals to boost productivity, say NO confidently, and become an influential leader in their field without feeling overwhelmed or underappreciated.
I Speak.
Present scientific-based system via online and physical stages to restore mental immunity and reboot efficiency for busy healthcare professionals so they can wake up excited about their career and thrive in life.
I Host.
Conduct empowerment events and masterminds with industry experts for collective healthcare practitioners and organizations to help them to have BOTH – a powerful career and a passionate life.
Gathering great minds in mental and physical fitness, relationship building, career advancement, business growth, and financial intellignece, I am here to empower you to bring back your powerful and passionate life without feeling overwhemled, underappreciated, or undervalued.
What's Your #1 Killer Preventing You to Create Harmony in Your Life and Work?
Having a life full of Heck Yes requires conscious intentions and it all starts with knowing your strengths and weaknesses.
Take this FREE 3 minutes quiz to discover your hidden roadblocks to having an enjoyable career and a meaningful life that feels exciting.
After working 80 plus hours a week as a surgical advanced practice provider, Sabrina devoted herself to cracking the code to working smarter and not harder while finding the gratification to keep her motivated.
She noticed that there are people in the healthcare arena who love their work and are able to always make to their workout class, go to brunch or happy hour with family and friends, while the rest of the professionals are grinding day by day, barely having enough energy to get through the day, and regretting their years of hard work to make it there.
Now, she is on a mission to help young healthcare professionals restore mental immunity, redefine career motivations, and reboot efficiency so they can feel good, live well, and achieve more with less time and stress as leaders in their fields. She believes everyone has the inner ability to gain more control and find life's satisfactions. They just need to say more NOs, so they can say YES to the only things that matter.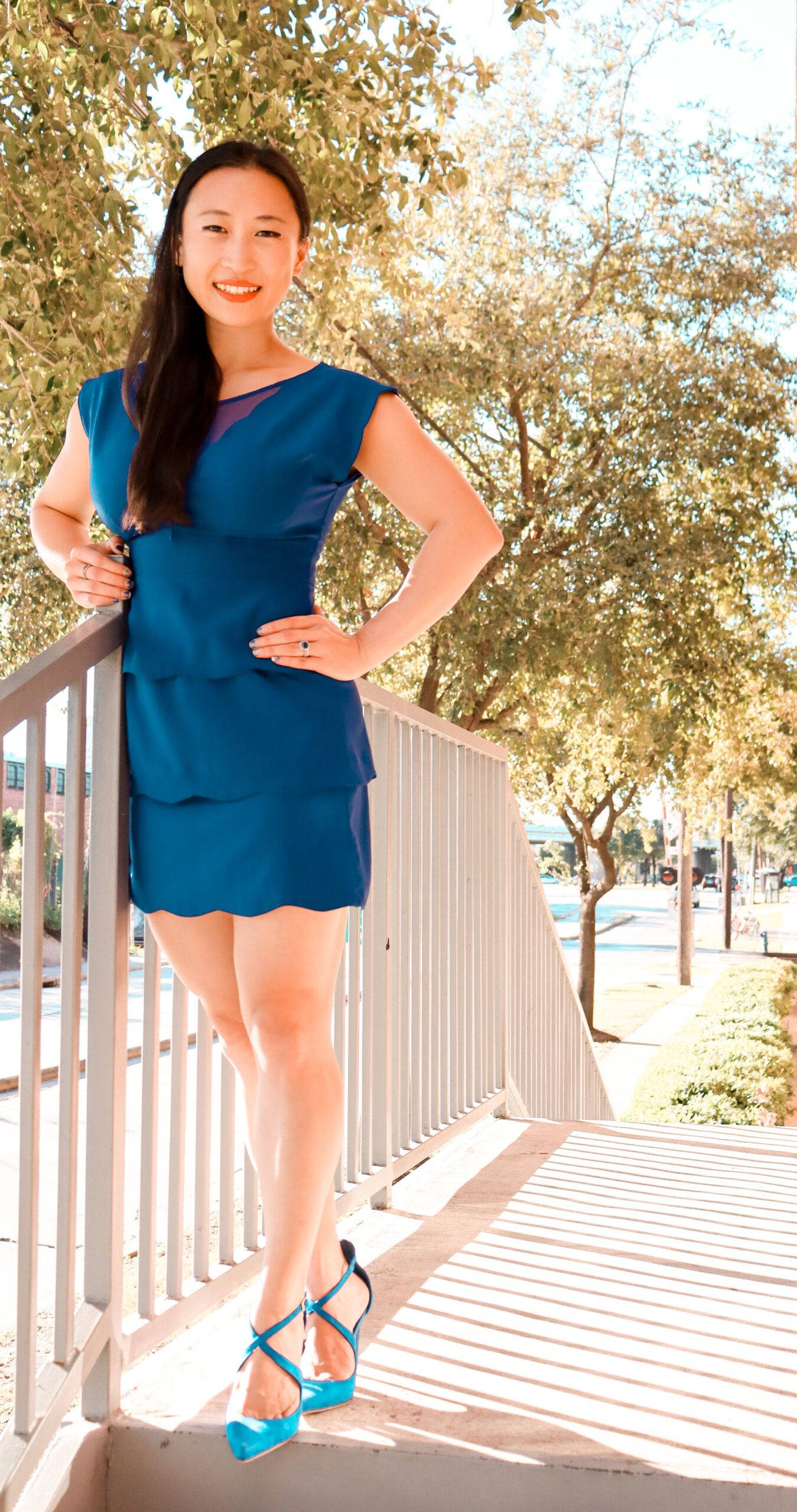 What Others Say About Sabrina…
Sabrina was a guest on my podcast, Business Acceleration with Dr. Brooklyn Storme and she brought a wealth of useful information to the show that listeners in Australia and around the world will no doubt benefit from hearing. I highly recommend her for speaking and podcast opportunities and I'll definitely be inviting her back!
Business Alignment Strategist and Coach
Sabrina is very knowledgeable in her field. She has processed in a place that makes understanding and implementing her strategies or success easy to follow. Her passion and enthusiasm for life are inspiring and motivating. I highly recommend working with Sabrina.
I had the pleasure of hosting the wonderful Sabrina on my podcast Human Impact, she is intelligent and incredibly passionate to help people re-connect with their careers. She is a high achiever with a depth of self-awareness that is rare amongst her peers. Sabrina has a natural warmth and curiosity to learn and teach and I am looking forward to watching her career and life with interest.
Sabrina is an incredible individual, that has an ability to give others clarity and stability in a world that lacks it. She's a thought leader on the rise and I highly recommend working with her!
Sabrina is a loving, caring person who, through her professional lens, helps others to know when to say no. She is all about helping others achieve a more balanced life so that people can avoid burnout and health complications. I highly recommend her to anyone!
Sabrina came on Breakthrough Success and shared incredible insights during our time together on how we can achieve success. She is a true expert in the space and I know people who listen to Sabrina and follow her work will be positively impacted.
I had the pleasure of hosting Sabrina on my Screw the Naysayers Podcast. She has her finger on a very big problem (high-stress levels and lack of job enjoyment for highly skilled medical professionals). That was Sabrina at one time. She solved the puzzle and wants to help others do the same thing.
Let me help you restore wellness and reboot efficiency so you can be Powerful and Passionate again!