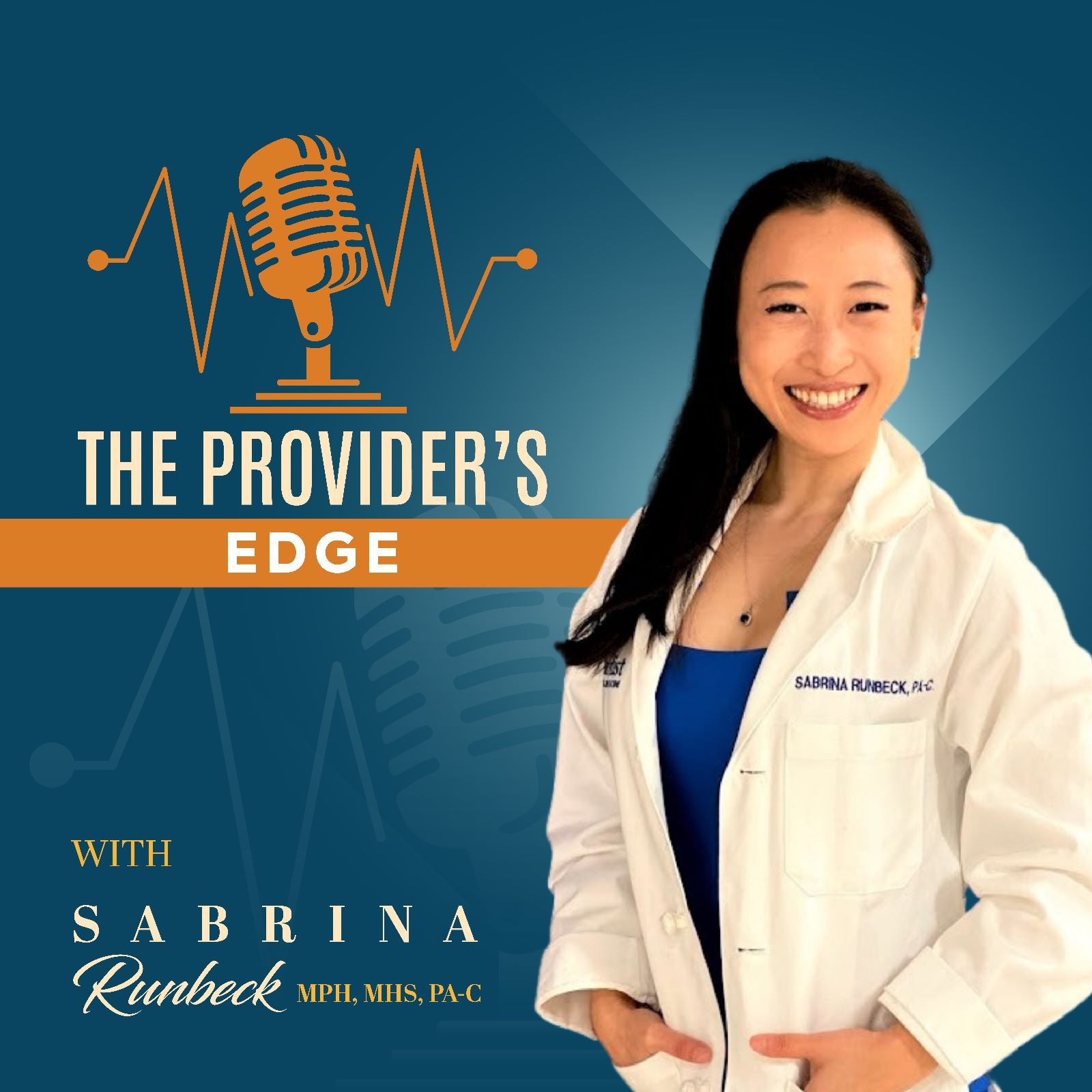 Healthcare Business through Podcasts
Do you need an evergreen marketing strategy that will expose you and your private practice to new audiences for years to come?
Then, you need to appear on more podcasts! 
Appearing on podcasts provides an excellent opportunity to reach potential customers in a way that leaves a lasting impression.
As a podcast guest, you are able to demonstrate your expertise and share your message with new audiences who may not otherwise know about your practice.
That visibility is invaluable as it provides people with the chance to get to know who you are and how you can help them.
Plus, because podcasts exist long after airing, being featured on one gives you the added benefit of being seen as a thought leader for years afterward without any extra effort on your part.
When it comes to creating an engaging marketing strategy, don't overlook the power of podcasting!
Have you been looking to share your expertise on more podcasts, but didn't know where to start?
Then, you DEFINITELY need to tune in to this week's episode of the Provider's Edge Podcast where we feature Jennifer Longmore who specializes in helping rising leaders, experts, and visionaries to get as many as 50 podcast bookings in 12 months or sooner through pitch development, coaching, and marketing assistance.
Today, we will go over the 9 tips you need to know to grow your private practice through podcasts.  
As a healthcare changemaker, staying ahead of the curve when it comes to patient engagement and reaching new audiences is crucial. Podcasts have become an increasingly popular medium for both personal and professional growth, and they can be a powerful tool to expand your healthcare business. From reaching new patients to engaging with existing ones, podcasts offer a unique opportunity to establish yourself as a credible expert in the field of medicine. In this article, we'll explore how podcasts can help grow your healthcare business and provide valuable insights on how to get started. So, whether you're looking to establish yourself as a thought leader in the industry or simply want to connect with more of the right people, podcasts may absolutely be the perfect solution for you.
Reach New Patients
Podcasts allow you to expand your reach beyond local communities and into a global market. Potential patients and strategic partners who may never have heard of your business now have access to the advice and expertise that you provide, which can help you gain new clients from all over the world. Plus, if listeners find value in what you're saying, they'll likely recommend your podcast to their friends and colleagues.
Engage Existing Patients
Podcasts are also a great way to engage with your existing patient base. You can use podcasts as a platform to discuss health topics in-depth, answer frequently asked questions about medical procedures or treatments, or provide general health tips that will be useful for anyone listening. This allows you to build relationships with current patients while also helping them stay informed about important health topics—all without requiring them to come into the office for every question or concern they may have.
Build Credibility
When potential patients listen to your podcast, it will help establish trust between them and your business because it shows that you understand their needs and challenges in managing their health. A podcast is also an excellent opportunity to showcase your expertise on various medical topics, which will further help strengthen the bond between yourself and potential patients by providing reliable information on these topics in an easy-to-digest format.
Build Relationships with the Right People
A podcast is an effective way to build credibility with potential patients and cultivate relationships with the right people by providing reliable information, showcasing your expertise on various medical topics, and creating an opportunity for them to have their questions and concerns addressed. This will help people trust you and your advice. You can also use the podcast to meet new people who may be interested in your business and start relationships with them. Podcasts last forever, so they are a great way to share information with lots of people over time!
Establishing trust and rapport between you, your network and your potential patients is key to ensuring that they have a good experience with your business. By engaging in meaningful conversations, listening attentively, and offering helpful advice, you can build strong relationships with those who could potentially benefit from you.
Overall, podcasts are an excellent tool for growing your healthcare business by reaching new patients, engaging with existing ones, and building credibility as an expert in the field of medicine. Podcasts offer a unique opportunity for healthcare providers to inform and educate people on important topics related to their health while also providing additional exposure for their business. With so many benefits associated with creating a podcast for your business, it's no wonder why more physicians are turning this medium into a powerful marketing tool!
Want to hear more detailed examples that are not included in this article?
Subscribe 🔔 and listen 🔊 to this episode on The Provider's Edge Podcast now❗
🎧 SabrinaRunbeck.com/Apple-Podcast
We are here to support you, and help you elevate your success as a healthcare leader and business owner.
Want to grow your visibility so that your messages are heard by thousands of healthcare leaders and healthcare entrepreneurs like you so you can establish your credibility in the field? 
Click here to apply as a speaker for our show: 
Recommended Podcast Episodes
The Provider's Edge podcast is always looking to feature healthcare business owners and Health Tech Founders to highlight their work and their stories.
Together, we can encourage other practitioners to up level their practices.
If you or someone you know could be a good fit as a guest on the show,
please click on the bottom below to apply as a speaker.
Healthcare Entrepreneurs!
I can help you accelerate your social mission and increase profitability by gaining visibility and credibility in the right circle of influence.
By combing my expertise in hosting a highly-ranked podcast and speaking at various global healthcare conferences and TV channels, I found the best way to create long-lasting business growth in healthcare is through connecting with the right circle of influence.
I understood your visibility is your profitability!
My clients stop having to worry about where their next client is coming from, need to plan additional budget for ads spend, or lose the ability to connect with others because their social media account is shut down.
If you want to share your social mission with the world and gain endless supporters that become royal clients... then you have landed on the right page, with the right consultant who is also a recovered clinician.