Grab the Best 21 Wisdom to Become a Powerful and Passionate Healthcare Professional Bundle from Our Previous Summit NOW


What people are saying...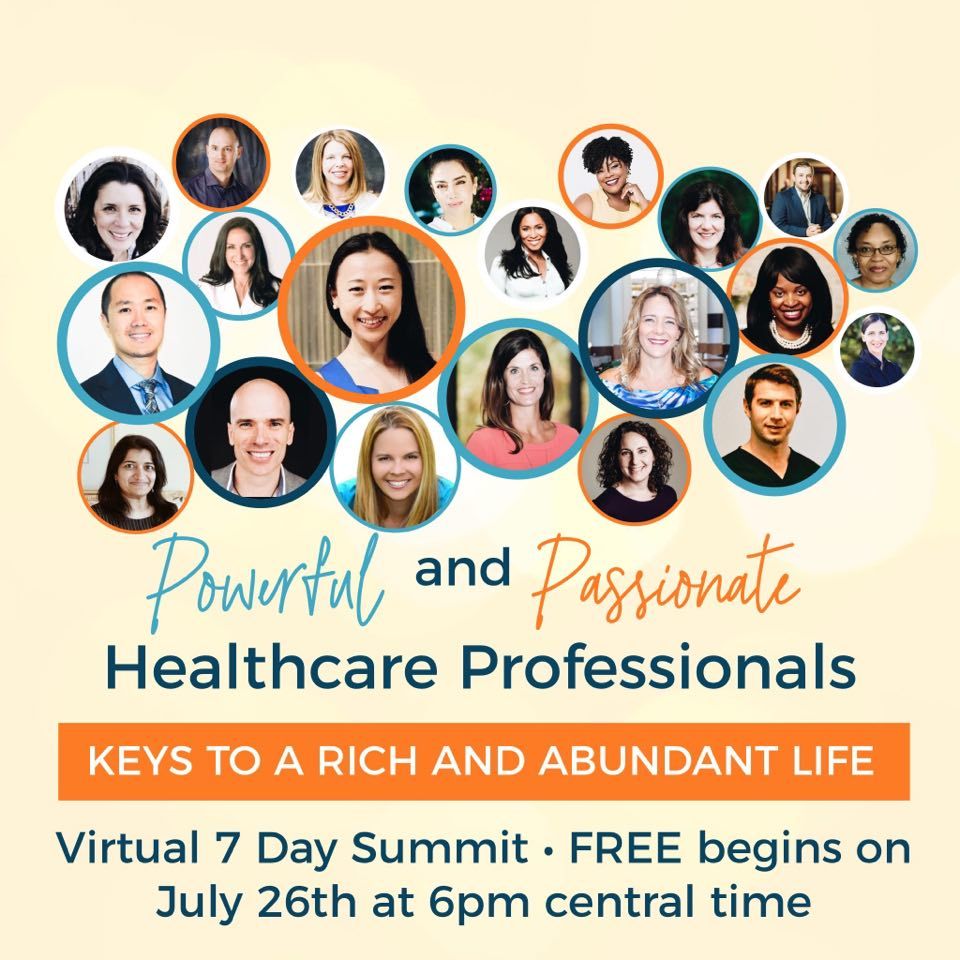 Receive VIP Mastermind Access


So you can get the questions that have been bothering you for years answered while interacting with our amazing group of healthcare professionals during our next monthly mastermind. Your first session is FREE. You can be the center of attention and truly work on your #1 struggle with the help of experts and others who are also in your shoes. 

Lifetime Access to recordings


So you can slowly absorb and implement each actionable step without feeling you just drunk from a fire hydrant and don't know what to do with what you have learned. You can go back to the audios on your own terms, eg driving to work, then you can truly be able to figure out which step to take first without being overwhelmed.

21 Sets of Wisdom eBook


So you can review the major takeaways from each speaker to jump-start your new life feeling less stress, with a sense of lightness, focus, and excitement while able to concentrate on the activities that truly matter to you without getting pulled off track by mundane tasks. Giving yourself a focused pathway to a fulfilled life. Click here to see the 21 expert speakers and talk topics.

Give Valuable Contribution to the Brave of Heart Fund


So you can support other colleagues in healthcare and their families who had passed away due to COVID19. 50% of your purchase is donated to the Brave of Heart Fund. This virus does not discriminate. Any front line workers can be affected. You are giving them your gratitude, and therefore, also validate the important work that you do.
Questions? Need Help?
Email us at Sabrina@SabrinaRunbeck.com!